'Murder by Death'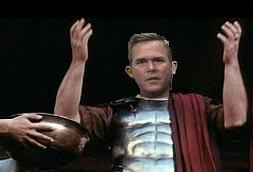 The hours have ticked away.

No judge will consider the new evidence. The courts have rejected all appeals. There has been no last-minute action by the governor. Those about to carry out the execution talk coldly of "due process." Last rites have been given. The appointed hour draws nigh.

Sounds like one of those movies where the convict, sentenced to die, is waiting for his sentence to be carried out... and the lawyer, the nun and several office staff are working frantically to persuade someone — anyone — to allow their client to live.

'Dead Man Walking'... that's the one.

That movie was based upon a true story.

The convict that movie was about, Matthew Poncelet, played by Sean Penn, actually deserved to die for what he had done: rape and murder. At the end of that story the convict was put to death by lethal injection in a fairly short period of time, while the nun cried and his family lamented.

Those opposing execution staged rallies outside of the prison, lighting candles and holding placards proclaiming the inhumanity of the spectacle.

We see this sort of thing every time we put a convicted criminal to death in this country.

Can you imagine the outrage we would see if the sentencing judge had ordered Mr. Poncelet be "denied food and water" until his "death process" was completed? I imagine the networks and the special interest groups would be shouting at the top of their lungs.

The politicians against the death penalty would step up to piles of microphones talking about "cruel and unusual punishment."

Although I support the death penalty for people who callously take the lives of others I believe that, in the case of a convicted murderer being starved and dehydrated to death, I'd have to side with the protesters on that one.

And, no, I do not believe Terri Schiavo should be put to death by lethal injection. She is NOT Matthew Poncelet. She has hurt no one. I suspect, however, that after the shock of this starvation death finally hits people there WILL be talk of doing this in the future "humanely." That's the slippery slop we've just begun.

Except for the people who are scared about the precedent the murder of Terri Schiavo represents; a shamefully small number of Christians, families with handicapped children and those who believe food and water is not life by "artificial means," there is no outcry from the special interest groups.

The politicians, the Christian Church, the special interest groups, those against the death penalty, those against treating animals inhumanely, the nuns and those without handicapped relatives are either FOR the death of Terri Schiavo or have decided to remain on the sidelines.

She will die at any time and then be immediately cremated and her ashes interred several states away from her family in Pennsylvania. Terri's family may or may not be allowed to attend Terri's funeral.

Terri's family can only watch and do nothing to help her... reduced to being strip searched when they are allowed to see her in her last moments and reduced to begging the pontificating, fence post-sitting and phony "Christian" governor to live up to his own convictions about life.

Many anti-death penalty advocates have been heard to say, "I am ashamed to live in a country that puts people to death!"

Now that our country is legally torturing people to death by denying them food and water — non-criminals, non-murderers — I have to say that I know exactly how they feel.